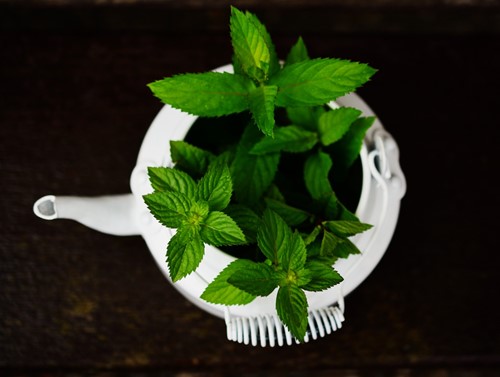 For plant lovers, there never seem to be enough pots and planters to go around. There are countless options available to buy, but buying a new one every time you need it becomes costly and inconvenient. The good news is that there are plenty of items you might already have around the house you can use for your plants. This helps you upcycle an old item and your budget at the same time. Here are some suggestions for household objects you can upcycle into planters.
Teapots
Using vintage teacups as tiny succulent planters is a trend you'll see all over social media. But using teapots can be just as effective and fun. If you have an old teapot, you're not using or find one you love at a thrift store, you can make it into a plant pot by drilling a drainage hole into the bottom. For ceramic pots, you'll just need a power drill with the right sized drill bit (diamond drill bits or similar should work well). Once the teapot has a hole in the bottom, it's perfect for planting succulents, new propagations or other small plants.
Tin Cans
Empty tin cans make excellent mini-planters that are easy to customize. Rather than throw away or recycle your next soup can, wash it thoroughly and punch a few holes in the bottom with a nail and hammer. Once the can has sufficient drainage, it's perfect for young plants, flowers and succulents. What's better is that you can preserve the existing labels for a fun and eclectic look by painting the can with a layer of Mod Podge or other sealant. You can also remove the label and scrub it clean to enjoy the shiny surface.
Plastic Takeout Containers
Takeout and delivery food has experienced a boom in popularity over the last few years. Many savvy homeowners find ways to re-use old takeout containers and turning them into planters is just one more great upcycling idea. Try using empty plastic containers with hinged lids for seed starters or succulent propagations. Thicker cylinder shaped plastic containers make excellent planters once you add a hole in the bottom with a heated nail or other tool. You'll be able to help the environment by re-using materials and also help your home climate by growing more air-purifying and oxygen-providing houseplants.
These are just a few options for upcycling household objects into planters. Once you get the hang of adding drainage holes to different materials, the possibilities are endless. Try these ideas and enjoy the benefits of upcycling and gardening combined.